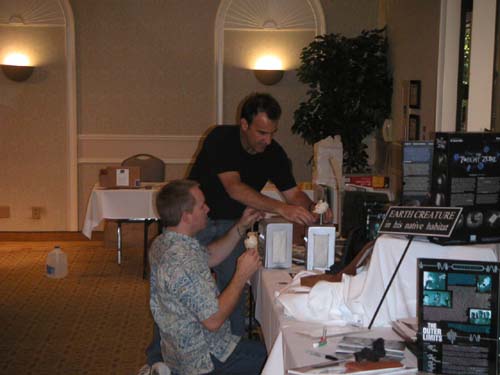 Bill and Scott Kolden.
---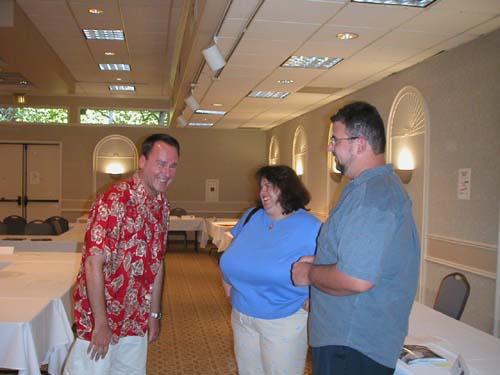 Rod Serling Memorial Foundation board member/P.R. director Andy Polak, with Tony and Cindy.
---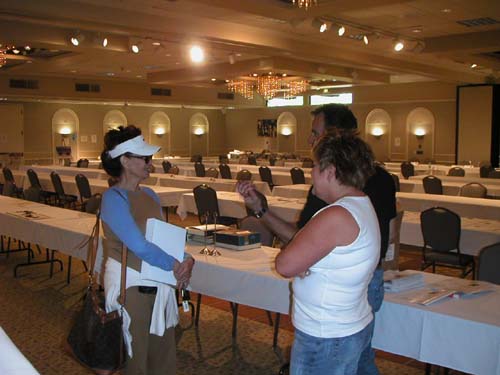 Bill and Julie talk to BarBara Luna.
---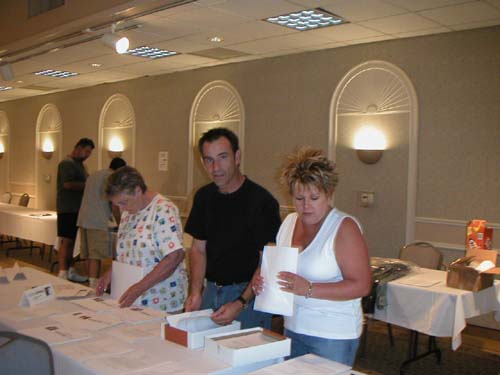 Preparations!
---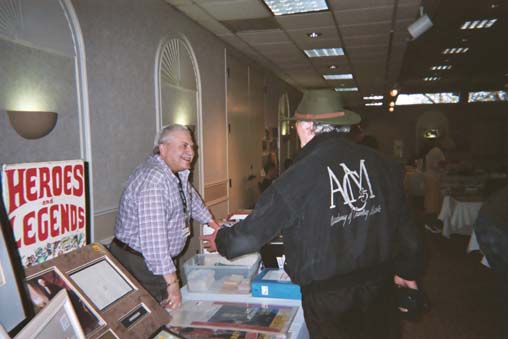 Myron Ross, memorabilia dealer extraordinaire.
---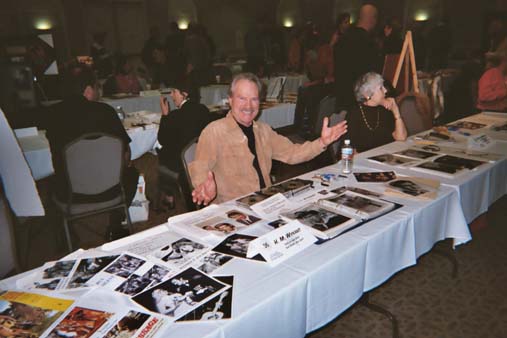 H.M. Wynant, aka The Howling Man.
---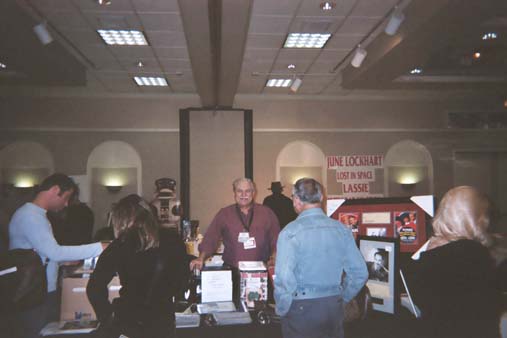 Why not purchase some Hollywood memorabilia when you visit an autograph show?!
---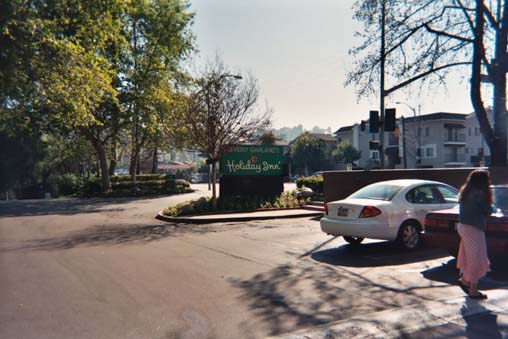 Beautiful day for an autograph show.
---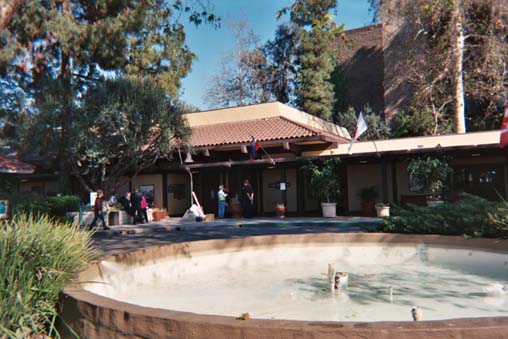 Beautiful day for an autograph show at Beverly Garland's Holiday Inn.
---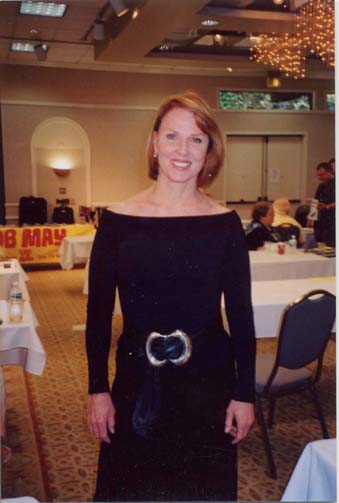 Mariette Hartley.
---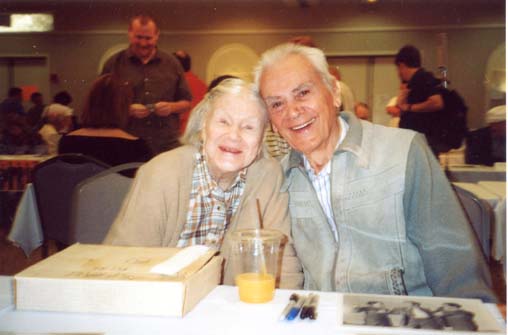 Phil and Madelyn Pine.
---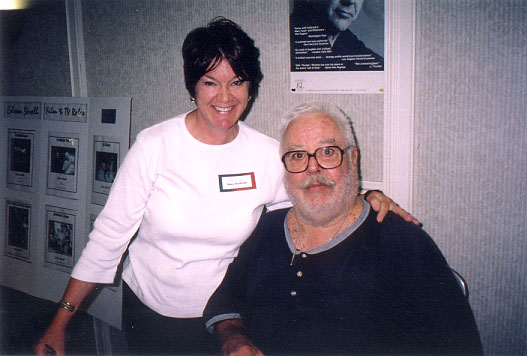 "To Kill a Mockingbird" actors Mary Badham ("Scout") and William Windom ("District Attorney"), who also appeared on a TV series called "The Twilight Zone." She almost won an Oscar; he won an Emmy.
---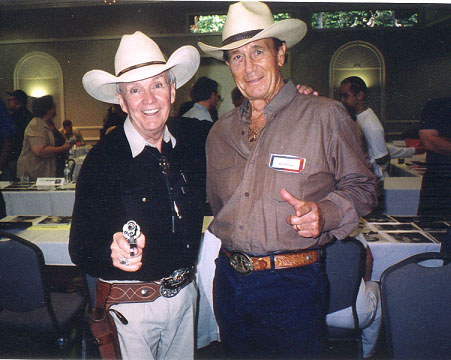 Old pals Ben Cooper and Don Durant.
---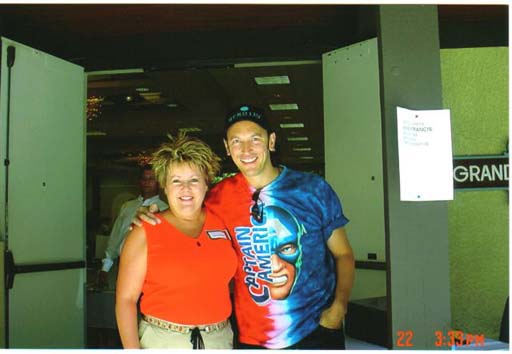 Julie poses with "Crossing Jordan's" very own Dr. Nigel Townsend, actor Steve Valentine, who stopped by on Sunday. Steve loves TZ and has such respect for the great character actors that made the characters so real.
---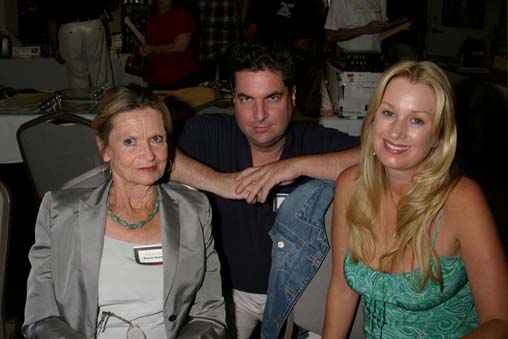 Eric with Susan Harrison (left) and daughter Darva Conger (right).
---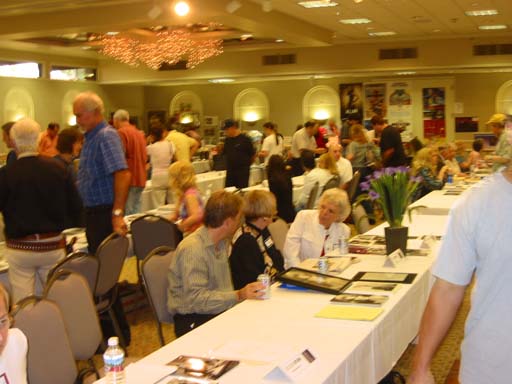 Good times and good conversation abound!
---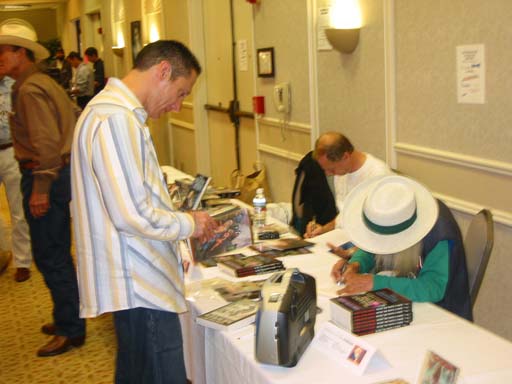 George Clayton Johnson—the most generous guy on the planet—never charges money for his books!
---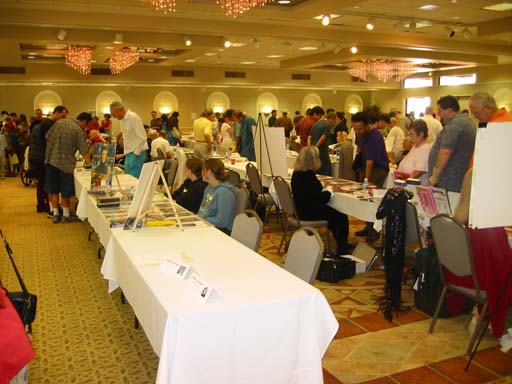 The empty table on the end was supposed to go to Veronica Cartwright, who unfortunately got ill at the last minute.
---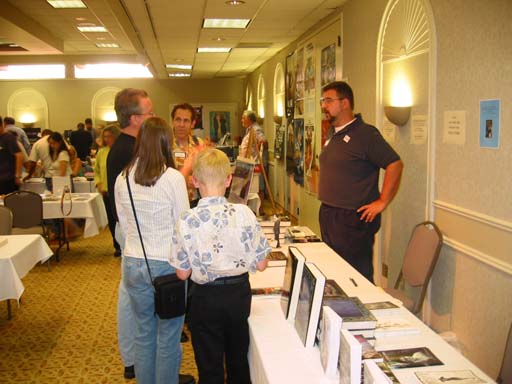 Tony Albarella talks TZ with Marc Zicree and fans.
Photography by Kathy Hutchins