STARS OF THE ZONE CONVENTION - The Sequel
August 21 and 22, 2004
Floor Photos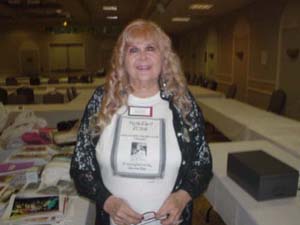 Gloria Pall, with her huge collection of memorabilia.
---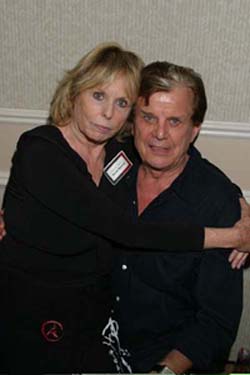 Sarah Marshall and husband, TV actor Karl Held.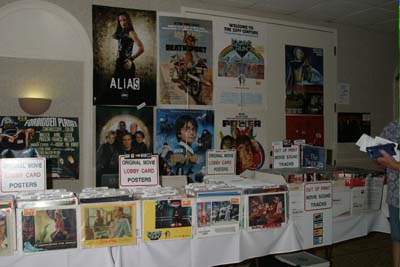 More dealer tables!
---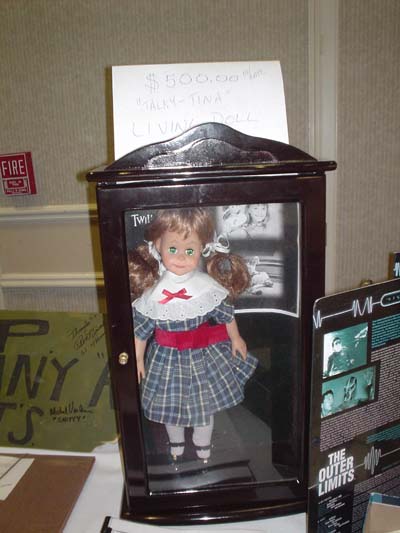 Her name is Talky Tina, and she's going to kill you!
---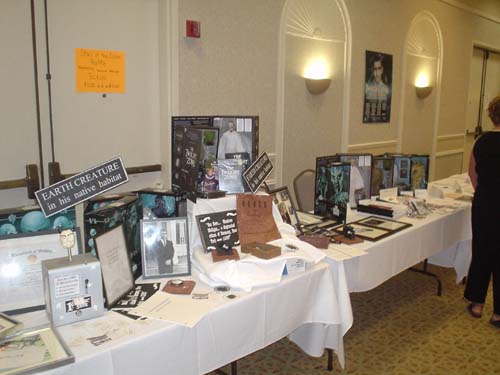 Facsimilie Unlimited, the world's foremost manufacturer of Twilight Zone props!
---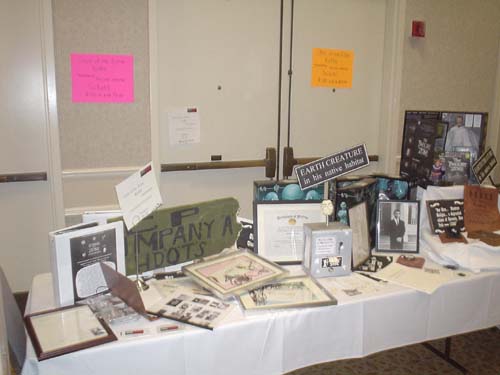 Facsimilie Unlimited.
---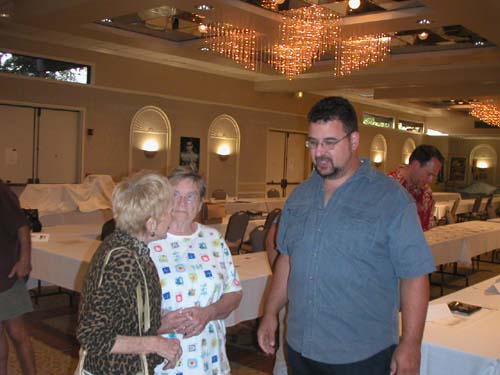 Tony Albarella with Jean Carson.
---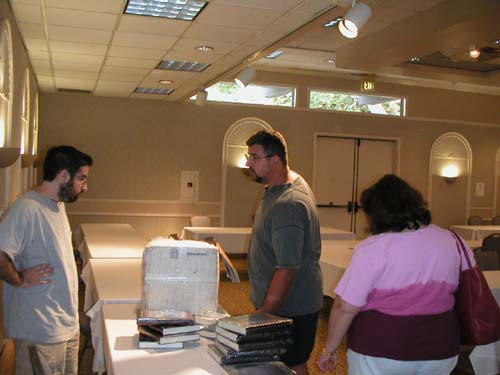 Andrew, Tony, and Cindy can't believe it...all the books to be sold at the show are sitting in Andrew's P.O. box, an hour away!
---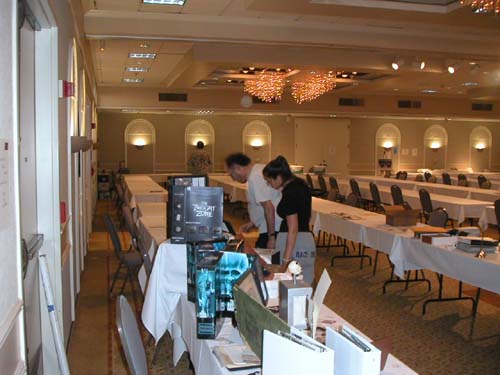 Herman Darvick, autograph collector/dealer, and daughter Jessica.
---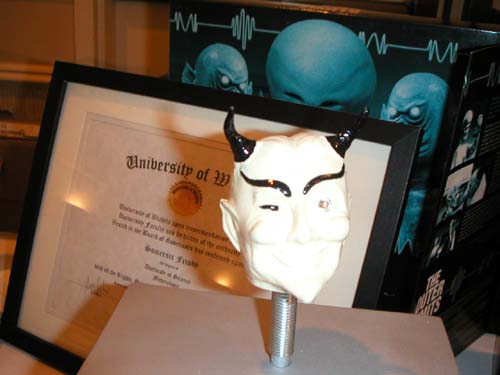 Replica of mystic seer from "Nick of Time," flanked by Somerset Frisby's diploma.
---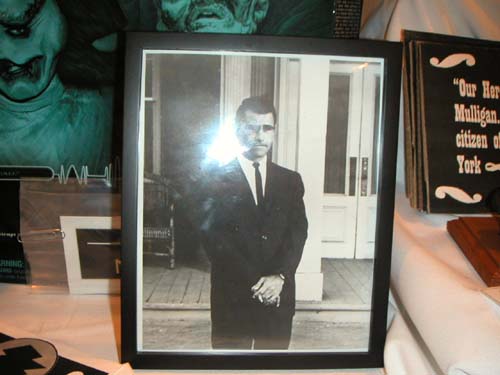 Our hero, Mr. Serling.
Photography by Kathy Hutchins