---
Floor photos
13 August 2006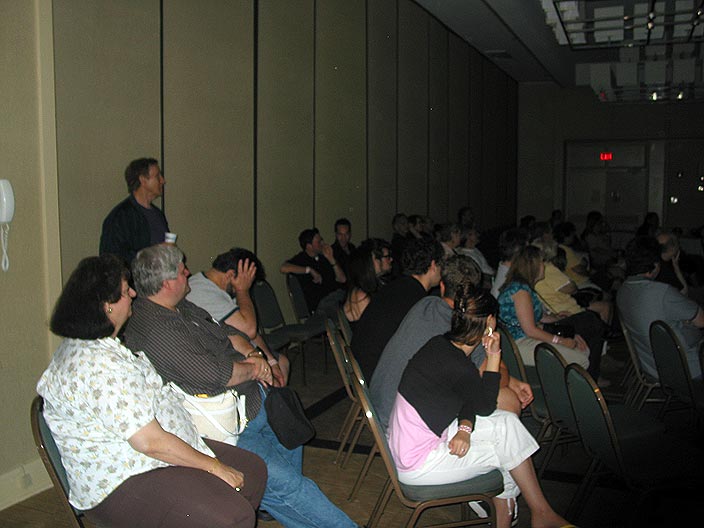 Peter Mark Richman watches his Twilight Zone episode "The Fear" on 13 August 2006. Both he and the episode got applause from the audience!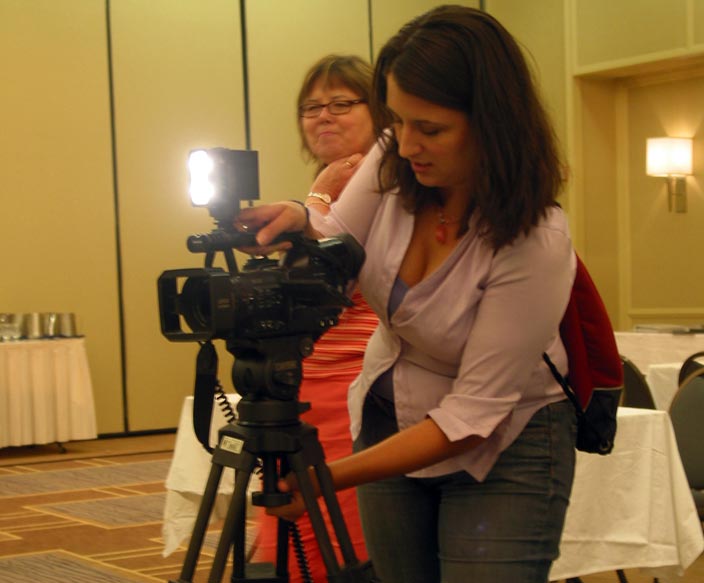 Setting up! The film crew will interview Tom Reese.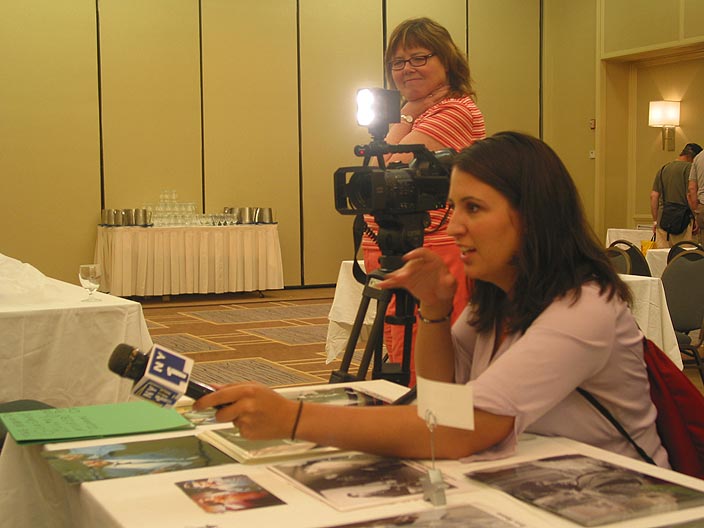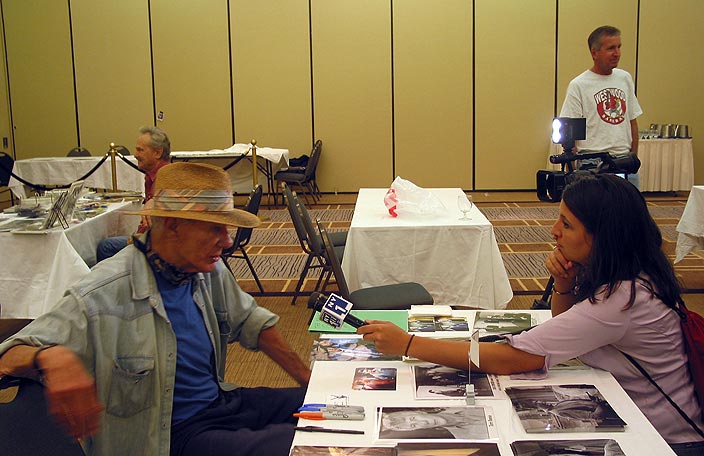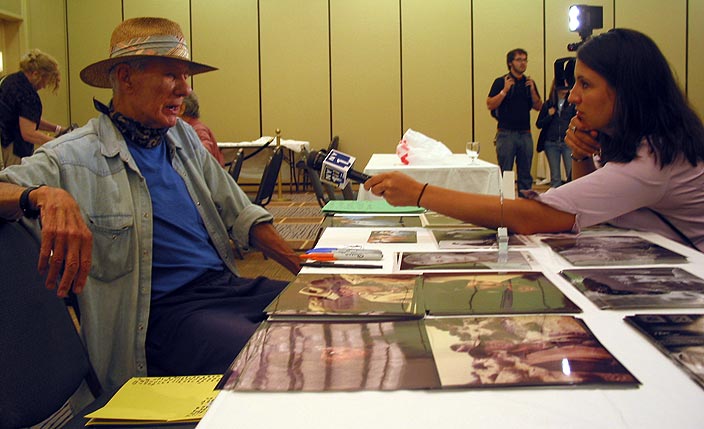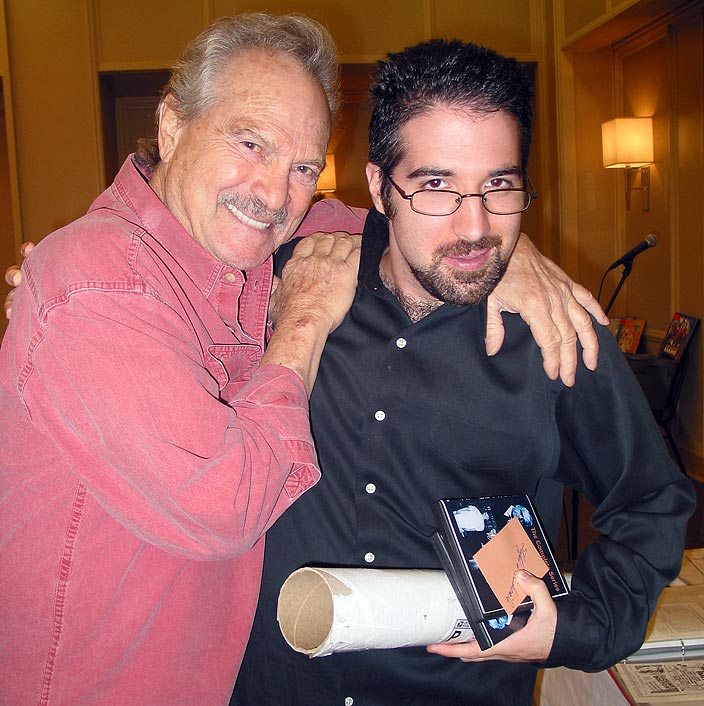 H.M. Wynant and Andrew Ramage, owner of The Twilight Zone Museum site.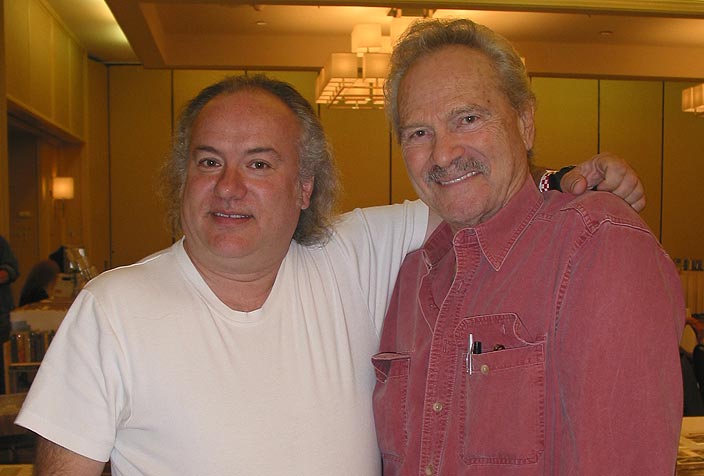 And H.M. Wynant also poses with the Webmaster, Timothy Forbes!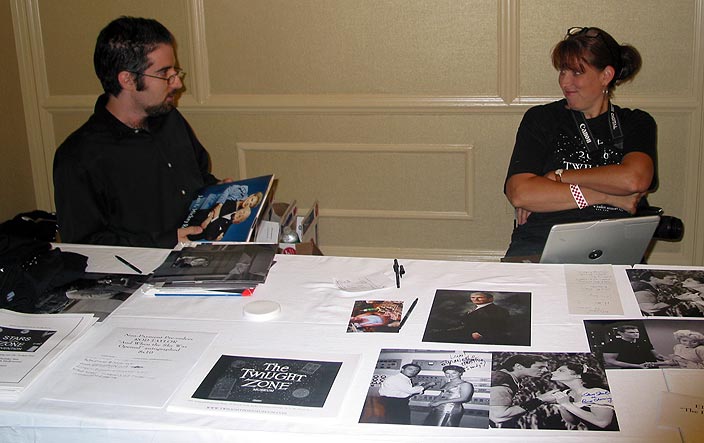 Andrew Ramage holds down the fort!