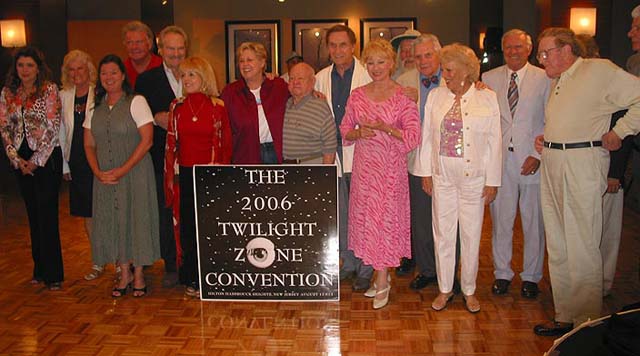 Twilight Zone cast members gather for a photo opportunity. From left: Morgan Brittany, Kaye Wade (Mrs. Chuck Hicks), Mary Badham, Chuck Hicks, H.M. Wynant, Susan Gordon, Jan Chamberlin Rooney, Mickey Rooney, Peter Mark Richman, Lois Nettleton, George Clayton Johnson, Noah Keen, Jacqueline Scott, Paul Comi and Fredd Wayne.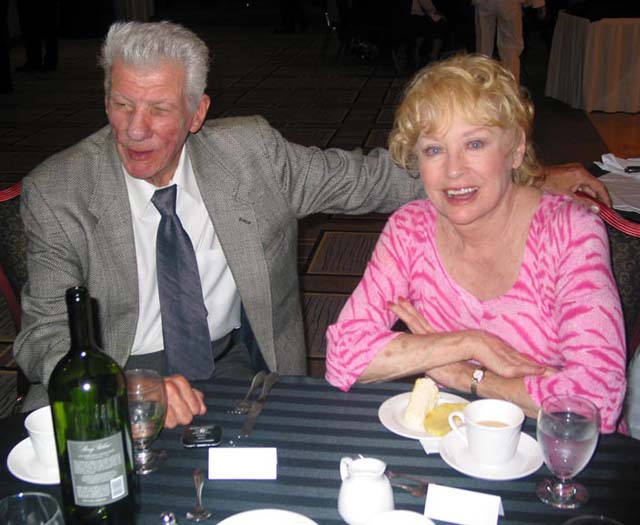 Tom Reese and Lois Nettleton. Both had starred in The Twilight Zone episode "The Midnight Sun."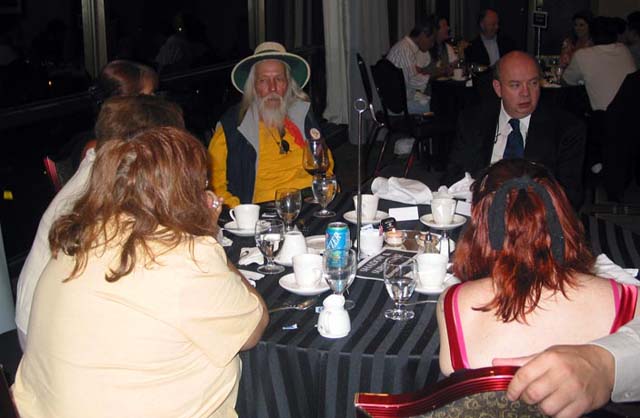 George Clayton Johnson holds court at the banquet.