Twilight Zone Posters
Cliff Robertson
"A Hundred Yards Over the Rim"
Anne Francis
"The After Hours"
Suzanne Lloyd
"Perchance to Dream"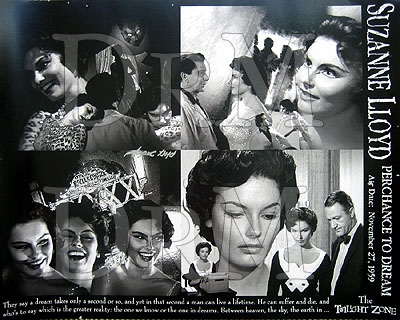 Kevin McCarthy
"Long Live Walter Jameson"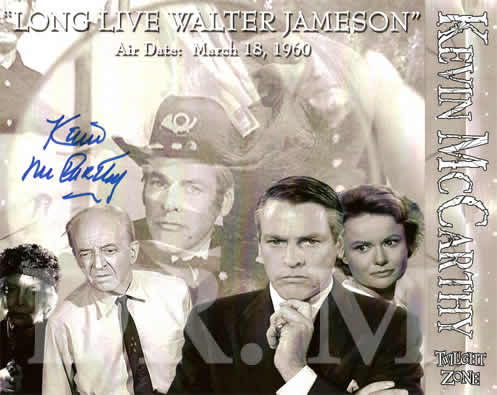 Earl Hamner, Jr.
distinguished writer of 8 episodes
Russell Johnson and James Lydon
in "Back There"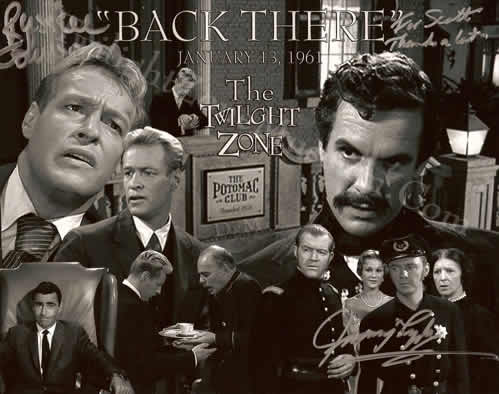 Ivan Dixon
"The Big Tall Wish" and "I Am the Night - Color Me Black"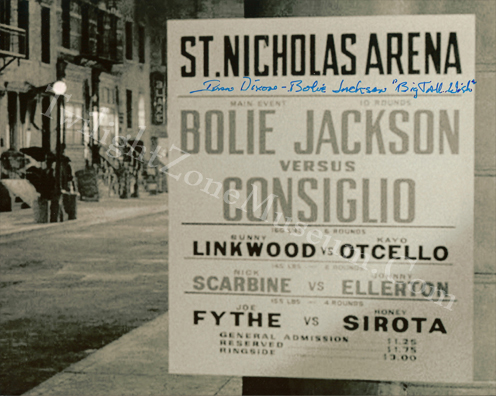 George Clayton Johnson
distinguished writer of 8 episodes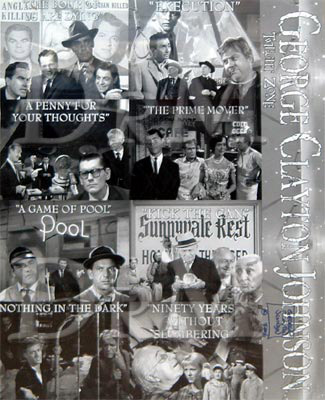 Gig Young
"Walking Distance"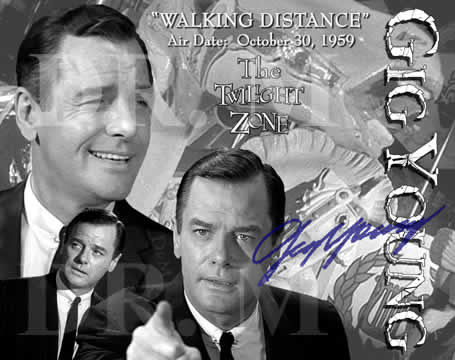 James Best
"The Grave", "The Last Rites of Jeff Myrtlebank", "Jess Belle"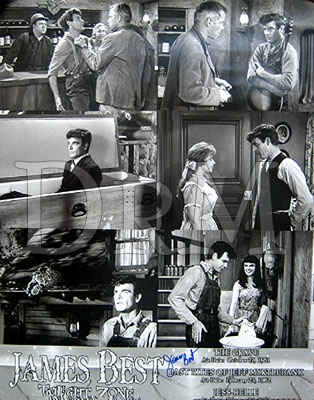 Bill Mumy
"Long Distance Call", "It's a Good Life", "In Praise of Pip"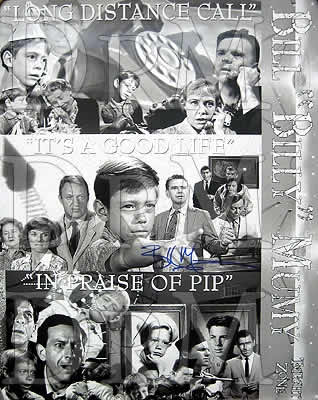 "The Midnight Sun"
featuring Lois Nettleton and Tom Reese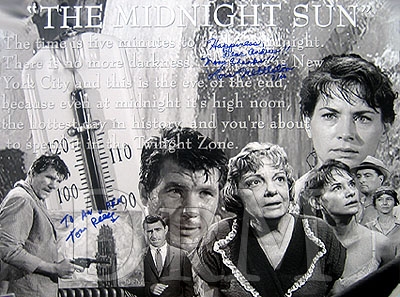 Jack Klugman
"A Passage for Trumpet", "A Game of Pool",
"Death Ship, "In Praise of Pip"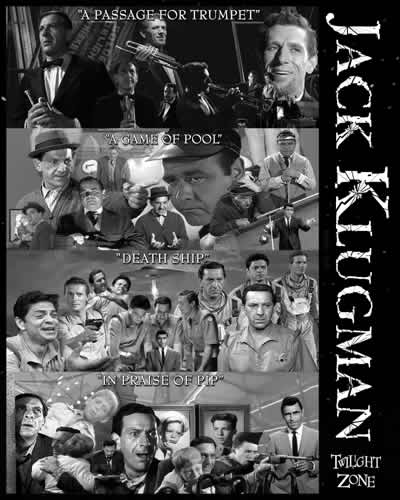 A Nice Collectible
Can you identify all the signatures on this thing?! Part of Richard Kiel and Rod Taylor got occluded by the flash.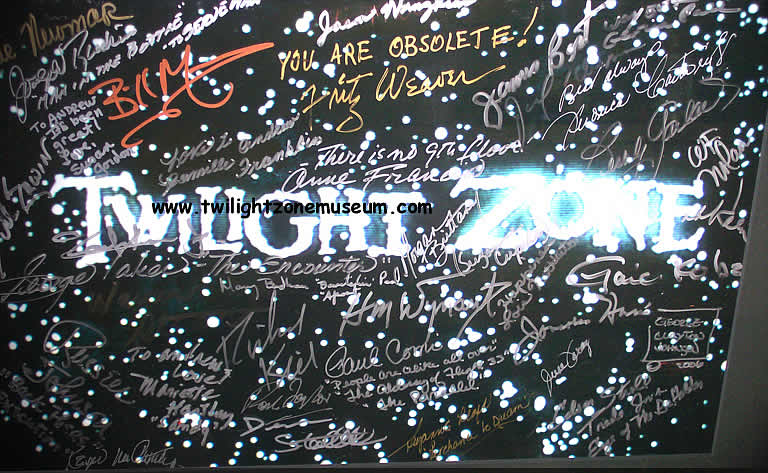 Another Nice Collectible




A Tribute to Edward Andrews "Third From the Sun", "You Drive" (and much later, "Sixteen Candles" & "Gremlins")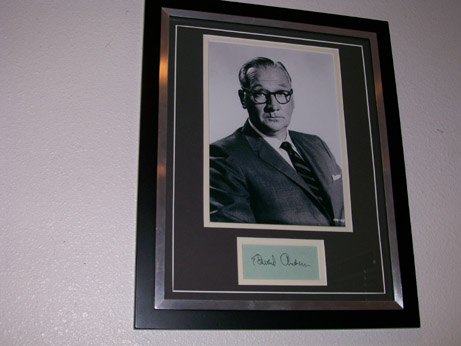 This one hangs in my kitchen.
Art work for Suzanne Lloyd, James Best, Gig Young, Bill Mumy, Kevin McCarthy, Earl Hamner, George Clayton Johnson, "Midnight Sun," Jack Klugman posters, ©2006-2007, Dr. Dan Moreau. All Rights Reserved!